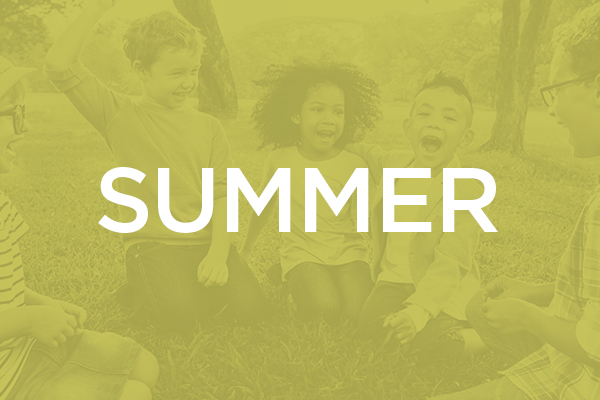 On its website, the National Summer Learning Association writes, "For the more than 25 million low-income public school students in America, summer is often anything but a vacation. Instead of a relaxing break to explore new interests and places, it's often a time when children, youth and families struggle to find and afford food to eat and a safe place to be."
Summer learning loss, the phenomenon where young people lose academic skills over the summer, is one of the most significant causes of the achievement gap between lower and higher income youth and one of the strongest contributors to the high school dropout rate. For many young people, the summer "opportunity gap" contributes to gaps in achievement, employment, and college and career success.
Every summer, low-income youth lose two to three months in reading while their higher-income peers make slight gains. Most youth lose about two months of math skills in the summer. These reading and math losses add up. By fifth grade, summer learning loss can leave low-income students 2 1/2 to 3 years behind their peers. Research shows that while gaps in student achievement remain relatively constant during the school year, the gaps widen significantly during the summer." Evidence points to the impact of summer break on students, notably students of poverty. While middle- and upper-middle class children often attend summer camps, take family vacations, and participate in various types of summer enrichment programs, many poorer children spend their time hanging out or watching television.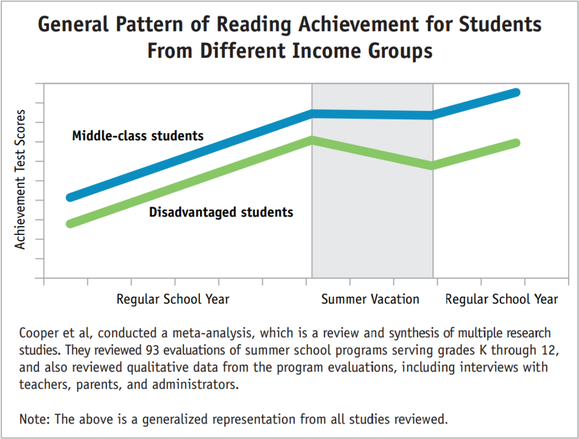 Prisoners of Time: The Education Commission of the State's Education Reform notes, "Learning in America is a prisoner of time. For the past 150 years, American public schools have held time constant and let learning vary. The rule, only rarely voiced, is simple: learn what you can in the time we make available."
In a detailed account of the realities of summer learning loss McGill Franzen and Richard Allington sound the alarm writing, "summer reading loss accounts for at least 80 percent of the reading achievement gap by 9th grade. Yet almost no federal or state programs or school district initiatives target summers as key to closing the achievement gap loss."
However, there is hope and there are beacons of light for children and families. Many school districts across the country will be using ReadyRosie this summer to help fill the gap. ReadyRosie knows that families do not need money to have a rich summer experience, but they do need resources and ideas. Families can take advantage of everyday summer activities and keep the learning and exploring happening all summer long when given the tools and inspiration.
Last Summer, ReadyRosie piloted a summer learning program with families in Long Beach, CA that involved curated ReadyRosie video content over the course of 8 weeks.  The results were remarkable, as evidenced by a survey of the parents at the completion of the program:
82% said they did things they would not have done otherwise because of the program
91% said they spend more time reading because of the program
82% said they had more family conversations because of the program
91% said their child was more prepared for school because of the program
91% said they'd participate again and that they'd recommend ReadyRosie to a friend
Here's what one of the parents had to say about the ReadyRosie summer program and the impact it had on her family:
"This program made me realize the importance of slowing down, and being intentional when I am with my children. I brought fun into learning and everyday was a day to have good conversation about things she was interested in."
ReadyRosie is now helping to scale this idea by introducing ReadyRosie Summer Soar, an 8 week series of curated video playlists designed to give families relevant ideas, games, and activities throughout the summer. Every ReadyRosie partner school and community has access to this and every family who is registered to receive ReadyRosie will begin receiving the Summer Soar content on June 12th.
Articles cited include:
Additional resources include: